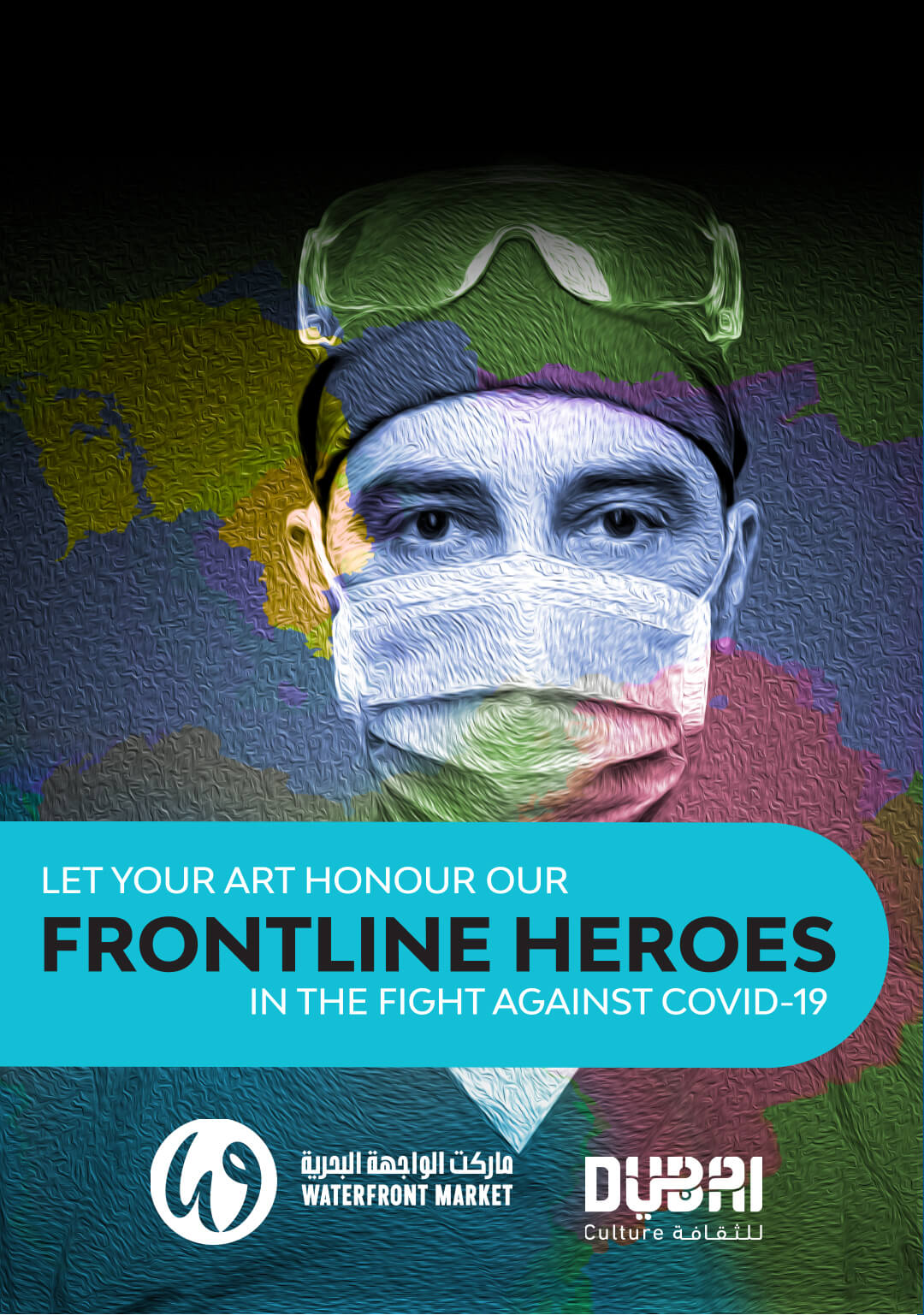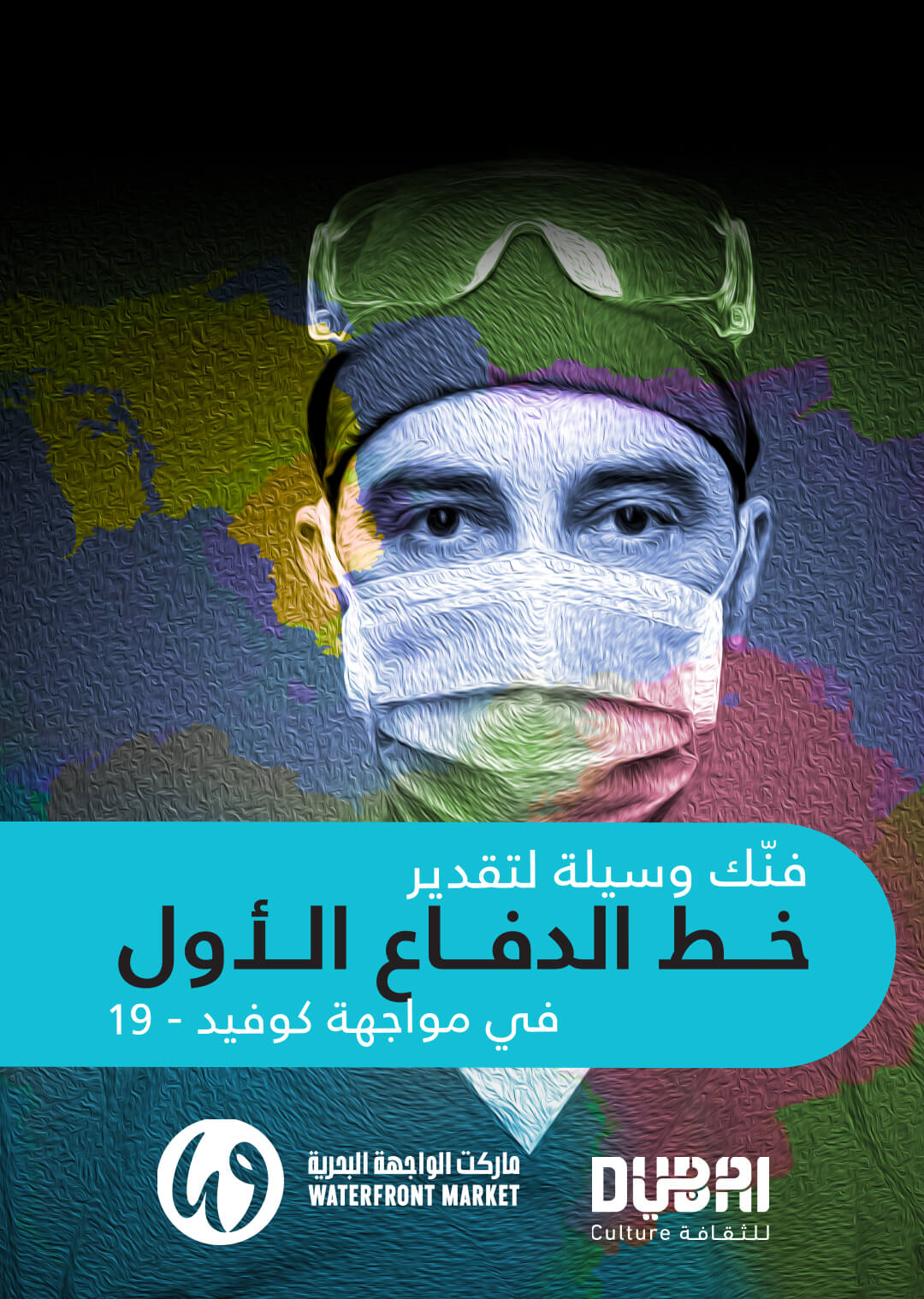 Previous winners of the Murals & Art Competition, 2018 & 2019
Now in its third year running, the Waterfront Market in partnership with Dubai Culture & Arts Authority, the Emirate's dedicated entity for culture, arts, heritage, and literature, is incredibly proud of its support of and contribution to the UAE's growing art community. Building on its success year on year, the competition is a notable fixture in Dubai's calendar.
In 2018, 36-year-old UAE resident Shahul Hameed's winning mural artwork was chosen from over 100 submissions. The theme for the year was "Make Your Mark" with Hameed's work chosen for its creative depiction of the UAE's social, cultural and economic journey to its modern day entity.
In 2019, the Murals and Art Competition featured two categories: one for mural artwork, the other for sculpture. Filipino artist John Paul Faderogao, a freelance artist based in Abu Dhabi, won AED 15,000 for his mural featuring a young Emirati boy learning about the history of the UAE.
UK National, Spencer James Hogg, created the second winning entry for the 2019 sculpture category, taking home the second prize amount of AED 15,000. His piece, a unique steel-pipe installation depicting the word "Allah" in Kufic calligraphy, was as visually intriguing as it was meaningful. Crafted using five pipes representative of the five pillars of Islam, Hogg added a further layer to his creation that was especially enjoyed and noted by the jury.
The art from the three competition winners 2018/2019 listed below can be viewed at the Waterfront Market.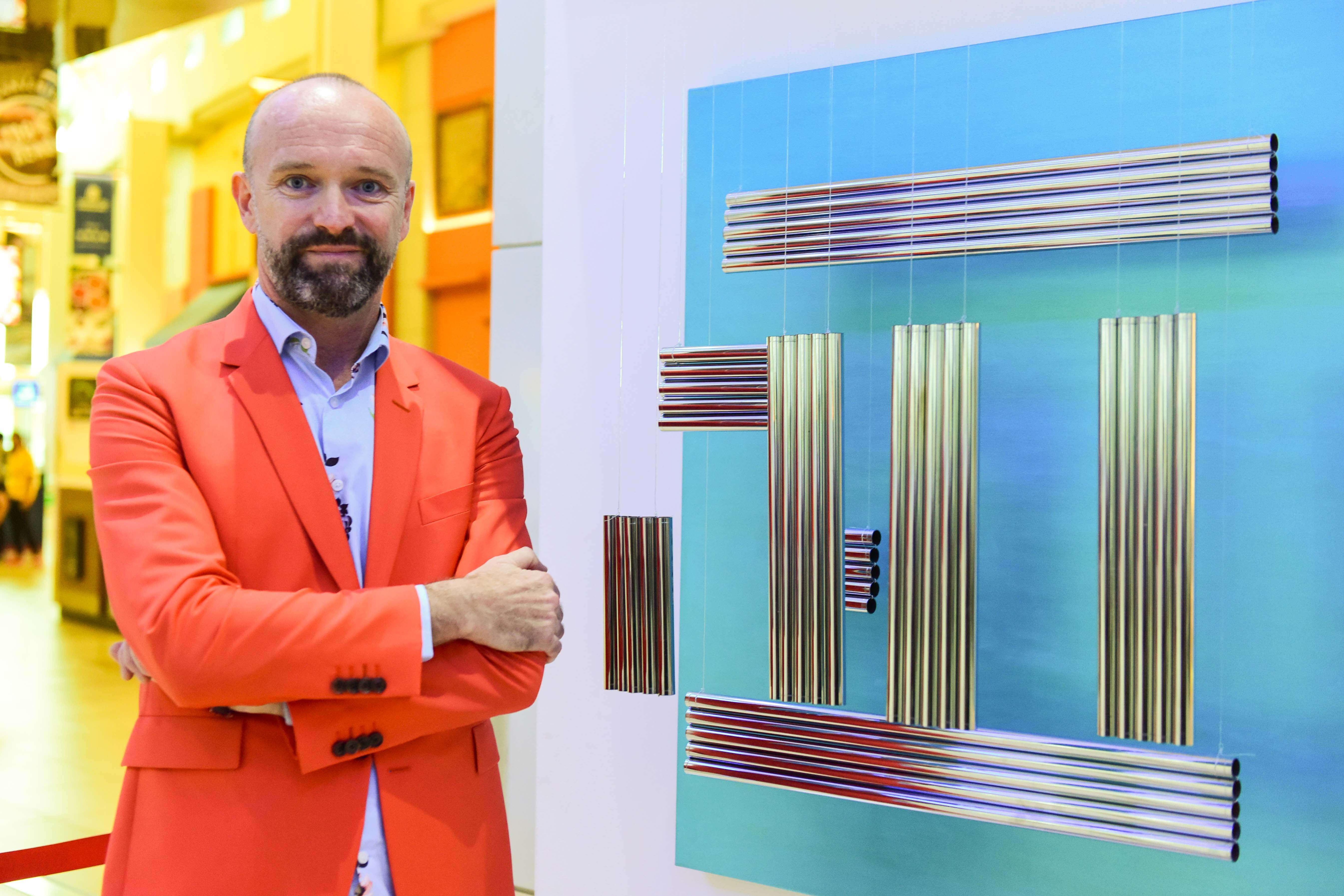 Mural and Art Competition Winner for Sculpture Category 2019 – Spencer Hogg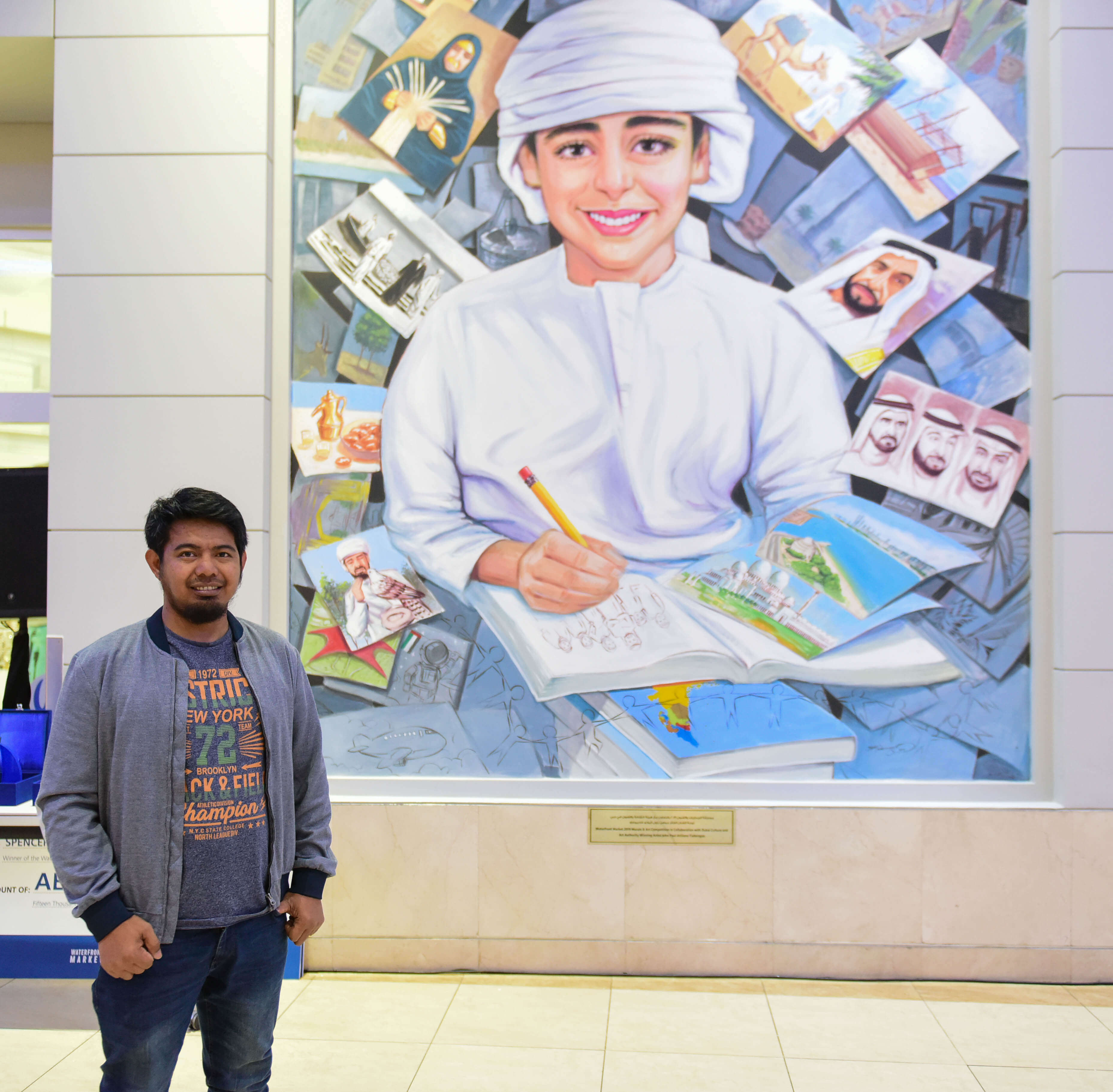 Mural and Art Competition Winner for Mural Category 2019 – John Paul Faderogao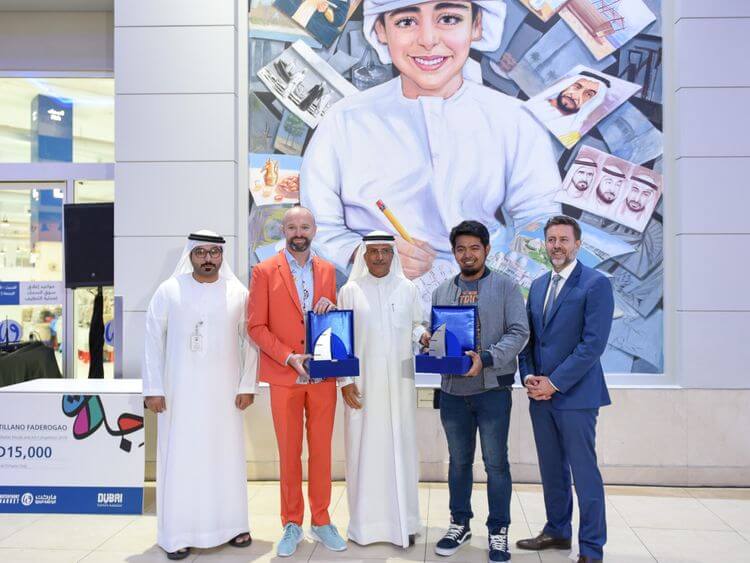 Mural and Art Competition 2019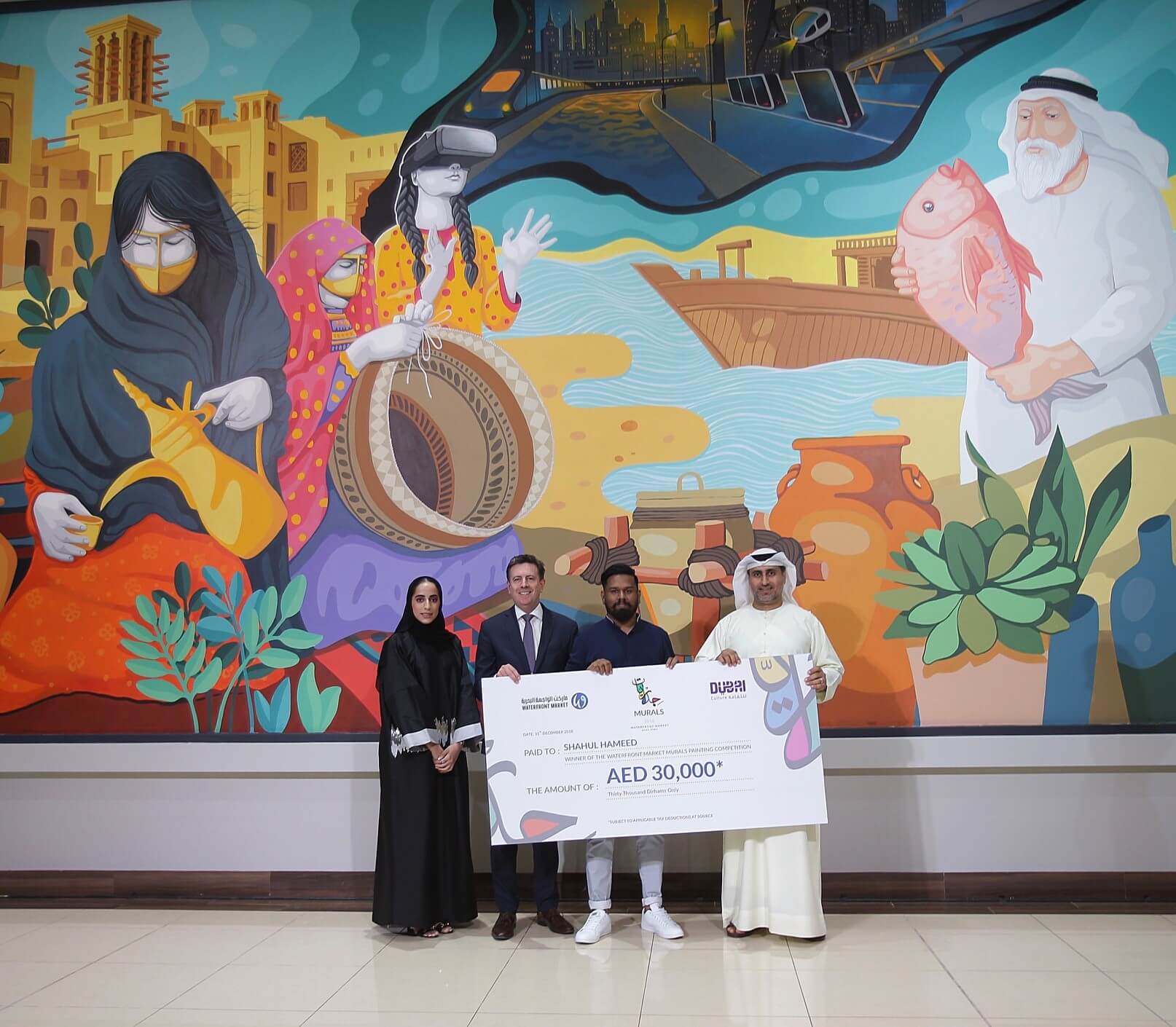 Mural and Art Competition winner 2018 – Shahul Hameed
Time-Lapse of Winning Mural 2018
Time-Lapse of Winning Mural 2019